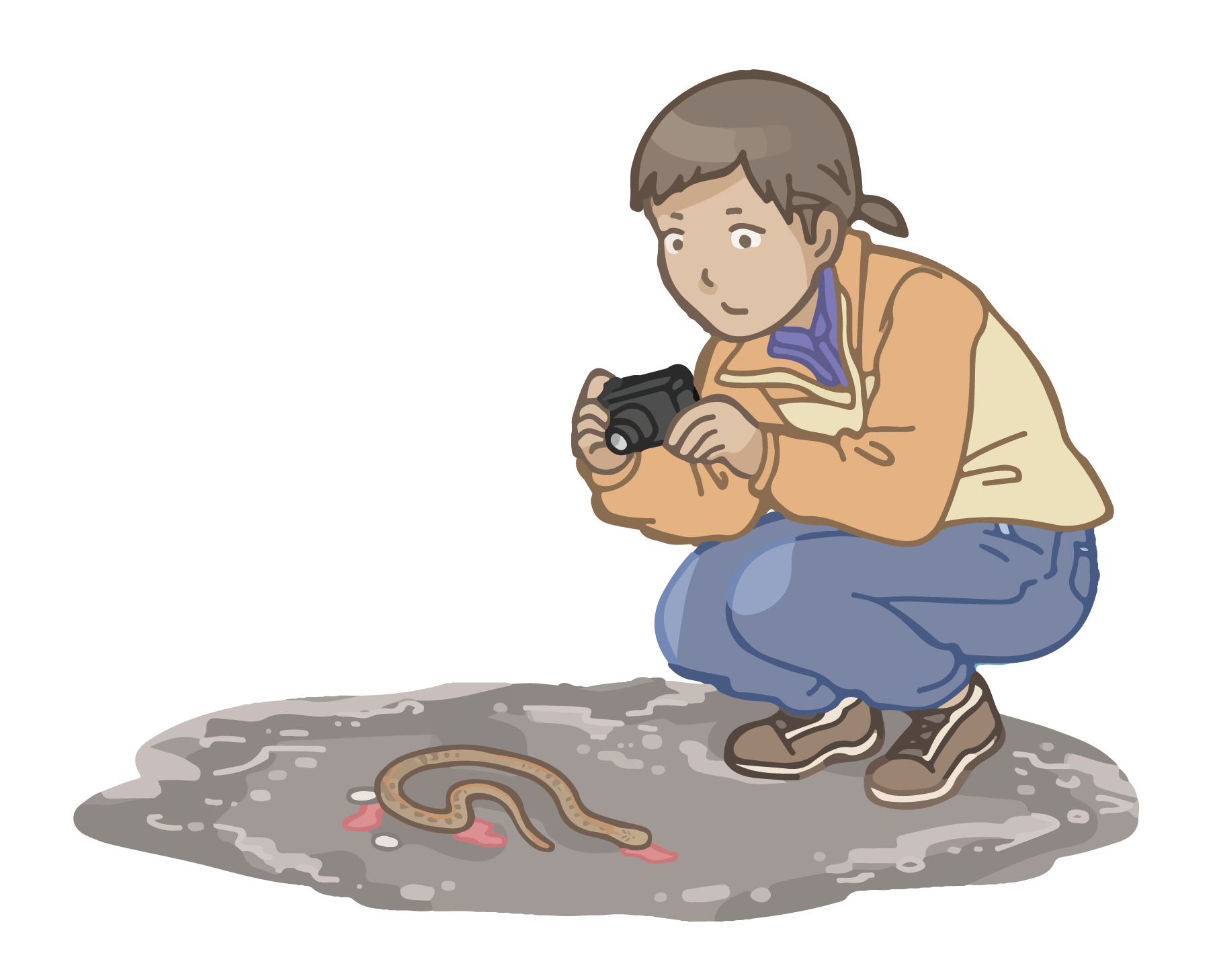 Cumulative Statistical Period: January 2008 - November 2022
Cumulative Number of Surveys: 20 seasonal surveys over 5 years
Cumulative Number of Participants: 3,839 person-times
Cumulative Line Transect Surveys: 8,540 line transects
Cumulative Survey Total Mileage: 33,491.7 KM
Cumulative Recorded Number of Animal Roadkill Deaths: 24,484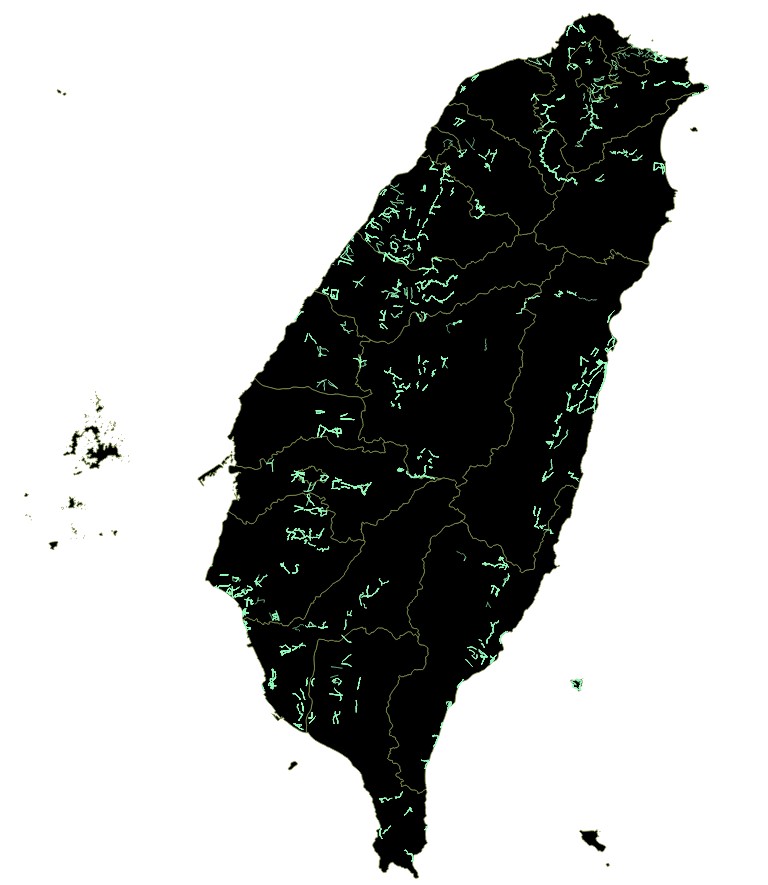 Distribution Diagram of All Line Transect Surveys over the Years
In terms of quantity, Amphibians (兩生綱) and Reptiles (爬行綱) are the main varieties of animals found among animal road deaths in Taiwan and the two together account for 80% of all data. Road deaths in these two groups are significantly different in different seasons. Amphibians' activities are susceptible to temperature or rainfall. The number of recorded Amphibian road deaths will be different in wet and dry seasons or depending on rainfall. Usually, more roadkill of Amphibians occurs in rainy season or after rainy nights. In addition to climate factors, some species have predictable seasonal activity patterns, especially when they need to find mates to reproduce or colonize habitat resources, which can easily lead to seasonal changes in road deaths. Sauters brown frog (Rana sauteri 梭德氏赤蛙) is an obvious example. 97.4% of Sauters brown frog road deaths occurs in autumn, and Sauters brown frog accounts for 15.7% of Amphibian roadkills in the autumn. In other words, the seasonal fluctuations in animal road deaths in Taiwan are mainly affected by Amphibians' life cycle activities.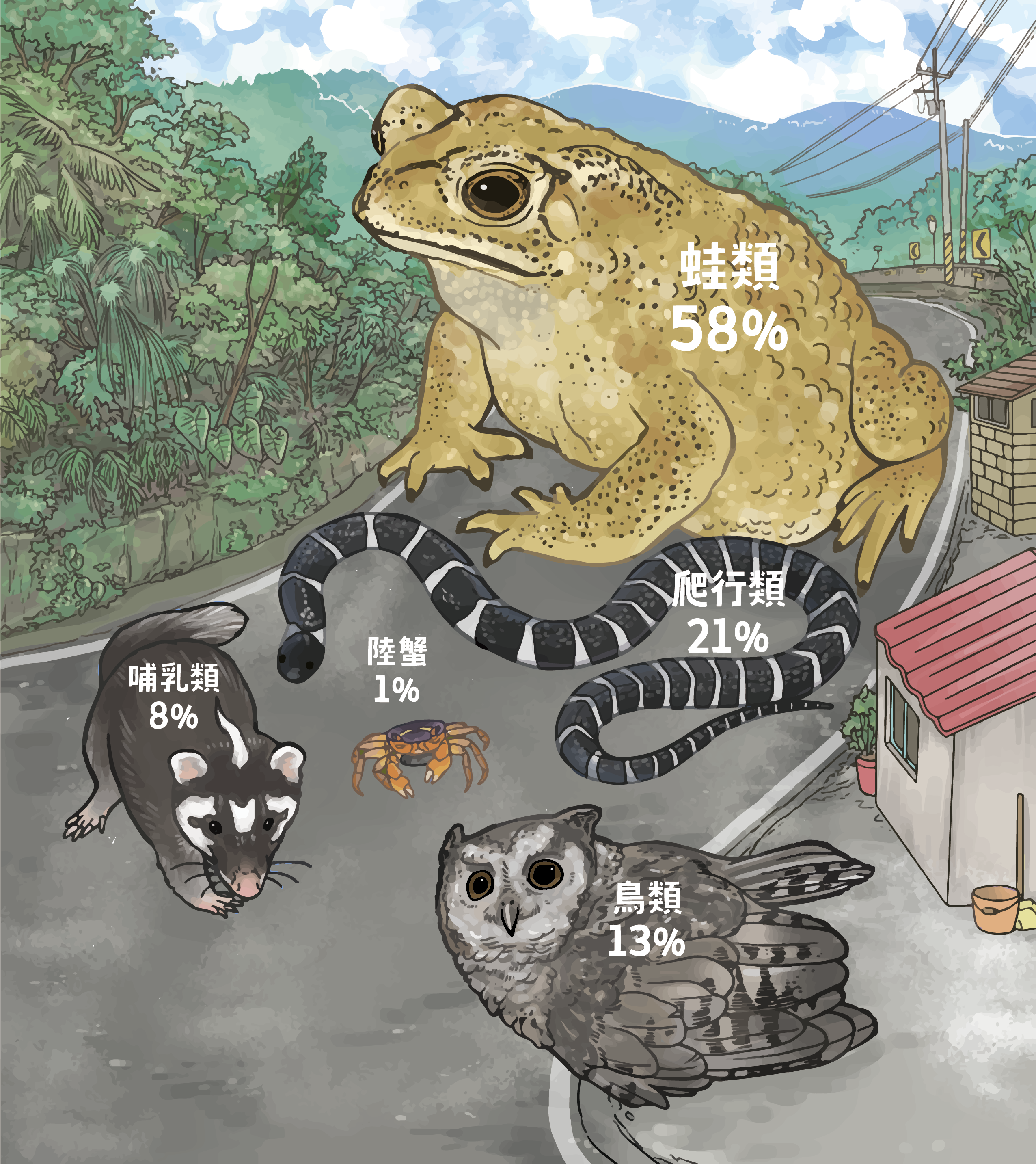 Based on the data obtained systematically and assuming that animal carcasses can remain on the road for 3 days (Santos et al., 2011), we estimated the total number of animal road deaths in each season separately, and finally calculated the total road deaths per year. The results show the estimated total road deaths of Land vertebrates (陸生脊椎動物) and Land crabs (陸蟹) in Taiwan, which is 14.6 million~16 million in 2018 and 18.4 million ~20 million in 2019, with road deaths in 2020 dropping back to the 2018 level of 14.5 million ~16 million as in 2018.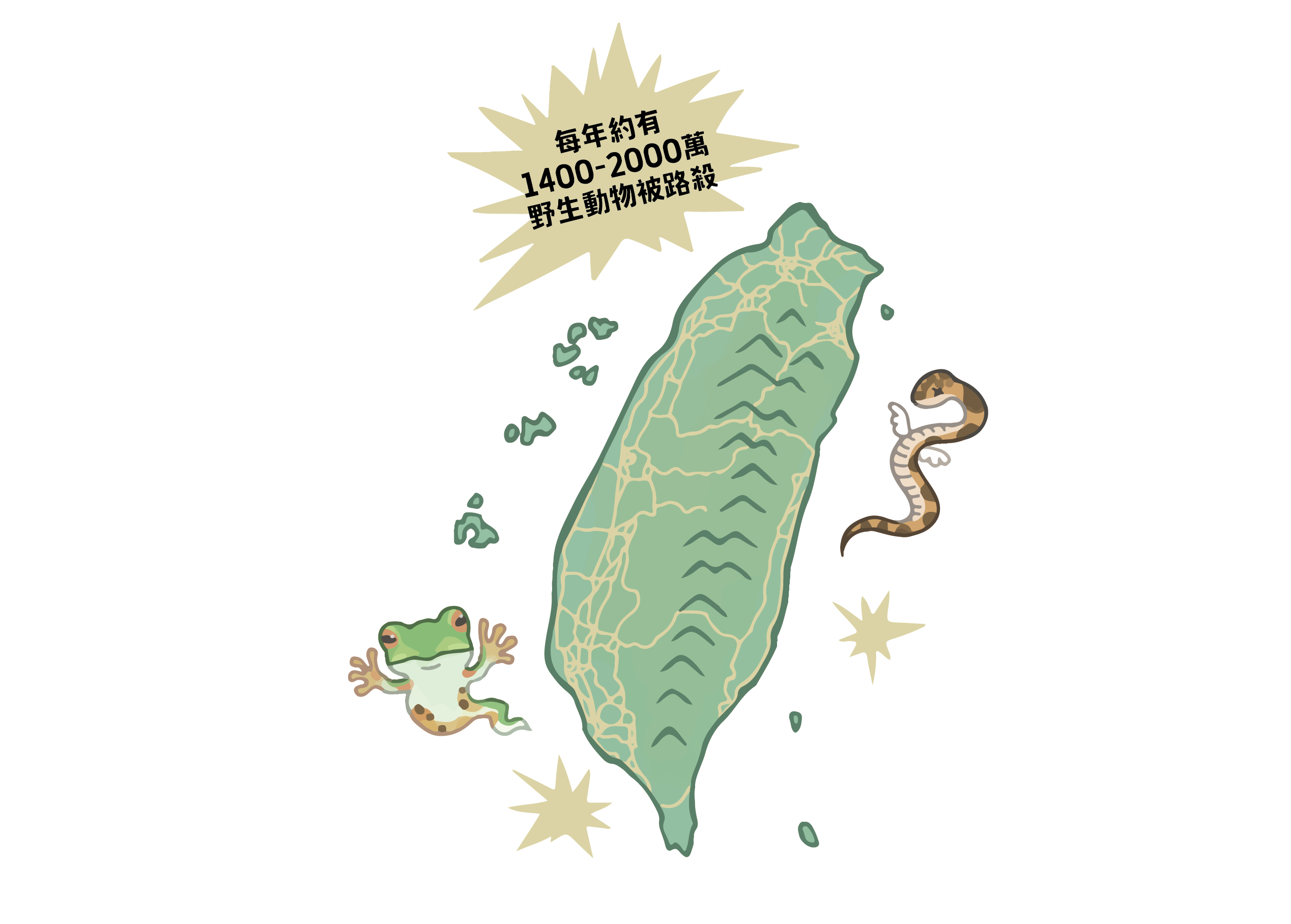 According to estimates based on the results of systematic sampling and simultaneous surveys in the past 3 years, the number of Land vertebrates becoming roadkill in Taiwan is between 15 million to 20 million (this is still an underestimation, and the actual number of deaths will be higher).